National
Wednesday, 26 June 2019 11:42 am
Rajko Toroman says Gilas Pilipinas still team to beat in SEA Games  Sports Interactive Network Philippines
Rajko Toroman says Gilas Pilipinas still team to beat in SEA Games.
Wednesday, 26 June 2019 11:41 am
Banning Social Media is Not the Answer to Indonesia's Fake News Crisis  The Wire
A better approach to tackle disinformation would involve collaborations between the government, social media platforms and the public.
Wednesday, 26 June 2019 11:40 am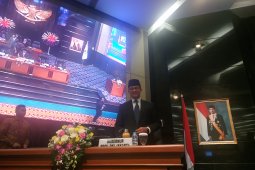 The Jakarta provincial government expressed its optimism that the rallies that people would stage in connection with the Constitutional Court's (MK's) ruling on the presidential election result dispute on Thursday …
Wednesday, 26 June 2019 10:48 am
Toroman drops by PBA games, will coach Indonesia  ESPN
Former Gilas and PBA coach Rajko Toroman was a surprise visitor at the PBA games on Wednesday.
Wednesday, 26 June 2019 10:34 am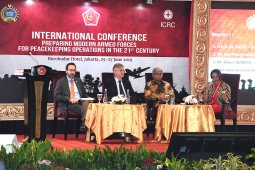 Representatives from 28 states congregated at the international conference on "Preparing Modern Armed Forces for Peacekeeping Operations in the 21st Century" in Jakarta to discuss issues and challenges facing modern-day …
More News